The 1st Annual CAFA Floral Art Photo Competition
---
---
Inviting all CAFA Members, Florists, Floral Designers, Floral Artists, Student Florists for an amazing Floral Art Competition!
Sign up for our 1st Annual Virtual Floral Art Competition here. Three Categories, Members, Friends, Students! Amazing Cash Prizes! So Many in-kind prizes to be announced over the next 2 months!
Come join us! Thank you to our amazing sponsors! Shout out to Highland Evergreen, Florist Supply and Waterdale!
---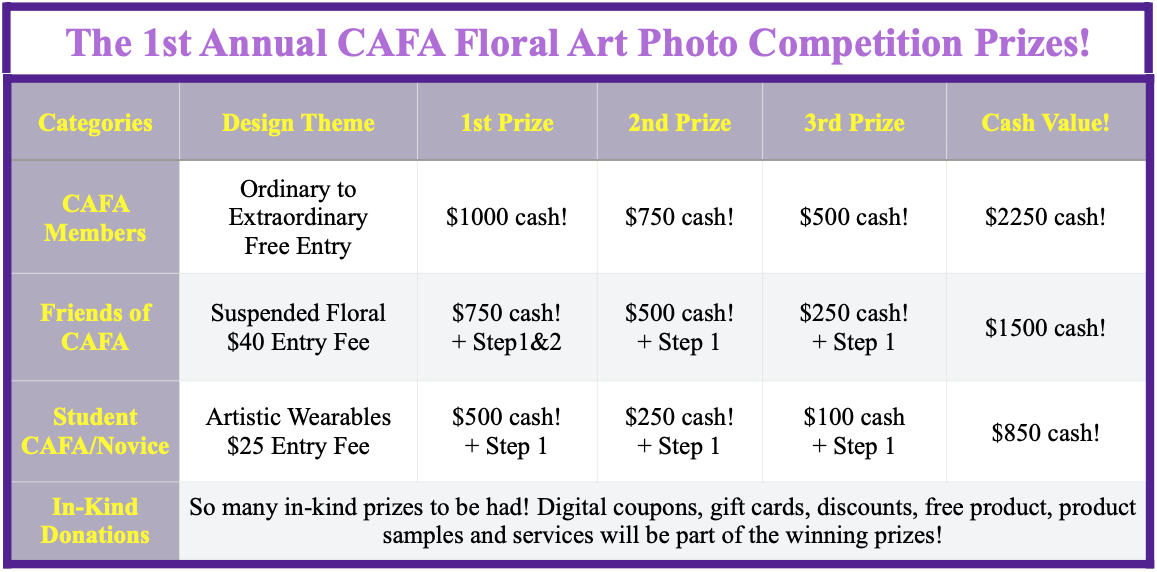 Register for the Competition Below
The Canadian Academy of Floral Art in Partnership with our Generous Sponsors
---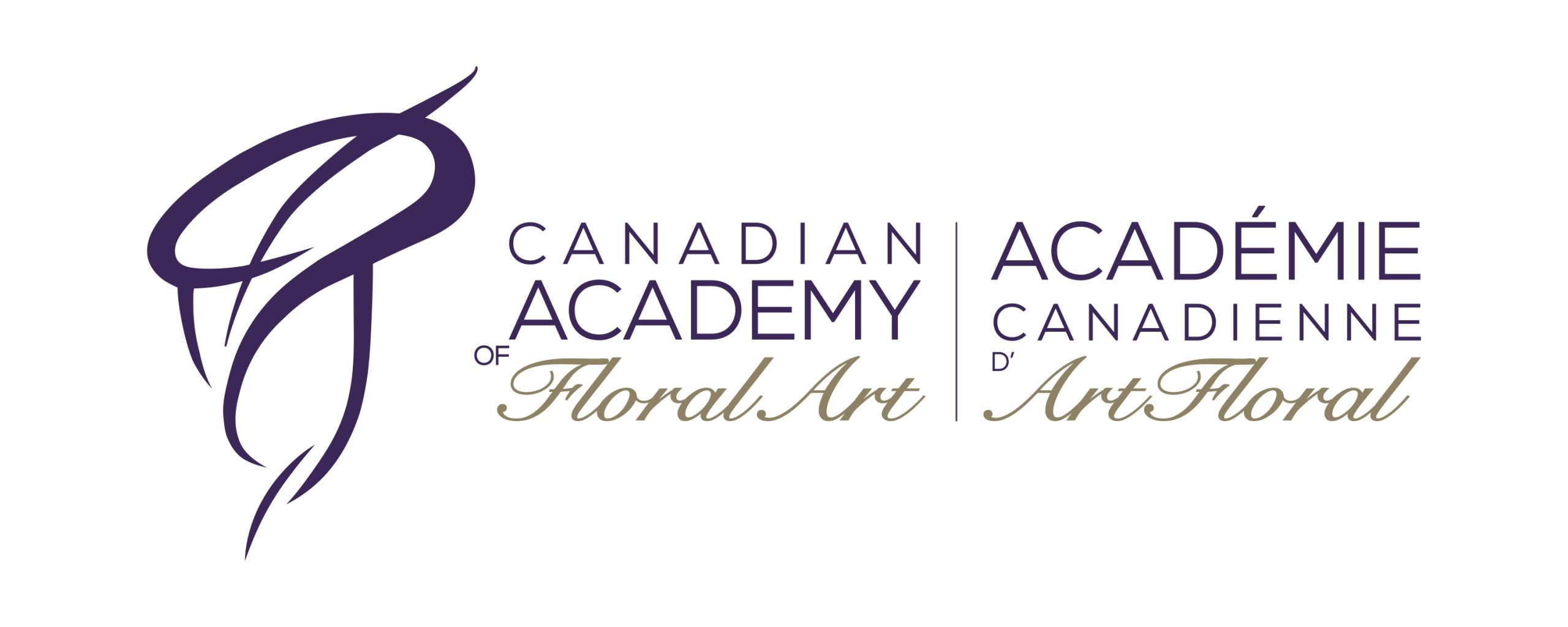 ---
---

The CAFA Member category with $2250 in cash prizes, sponsored by Highland Evergreen!
---
---

The Friends of CAFA category with $1500 in cash prizes, sponsored by Florist Supply!
---
---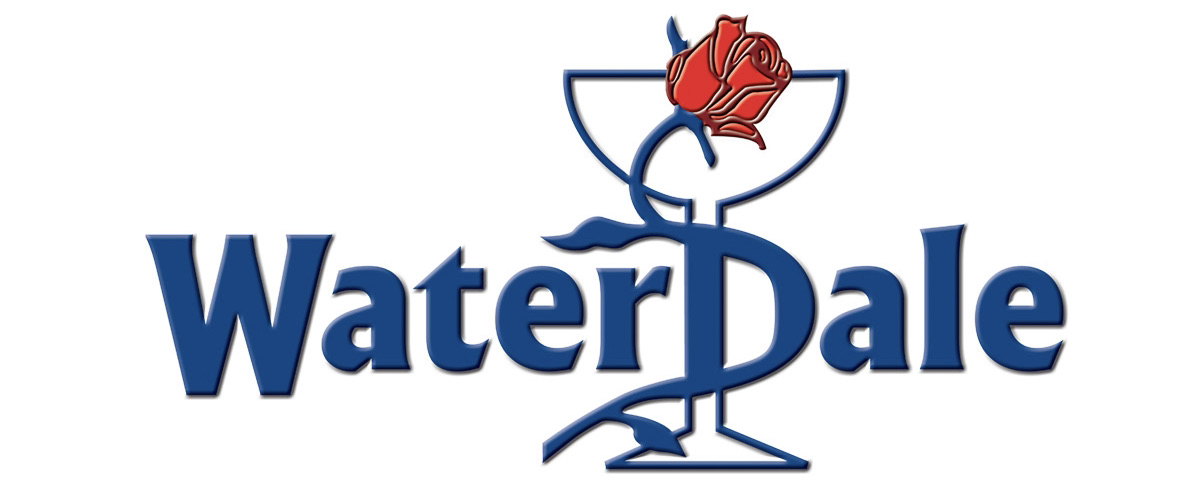 The Student CAFA category with $850 in cash prizes, sponsored by Waterdale!
---
---

The Florist Choice Award with 9-$125 cash prizes, sponsored by Teleflora! The top 9 favourite entries will win! Coming in September!
---
---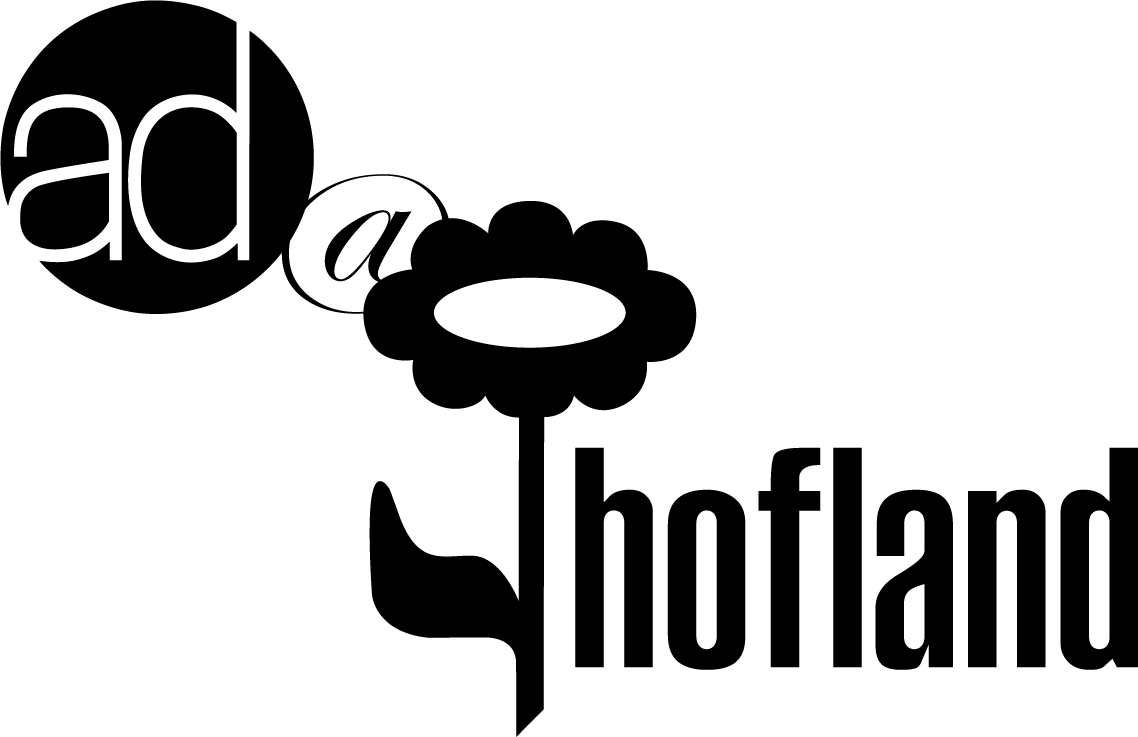 Win 1 of 10 - $100 Hofland Gift Certificates!
---
---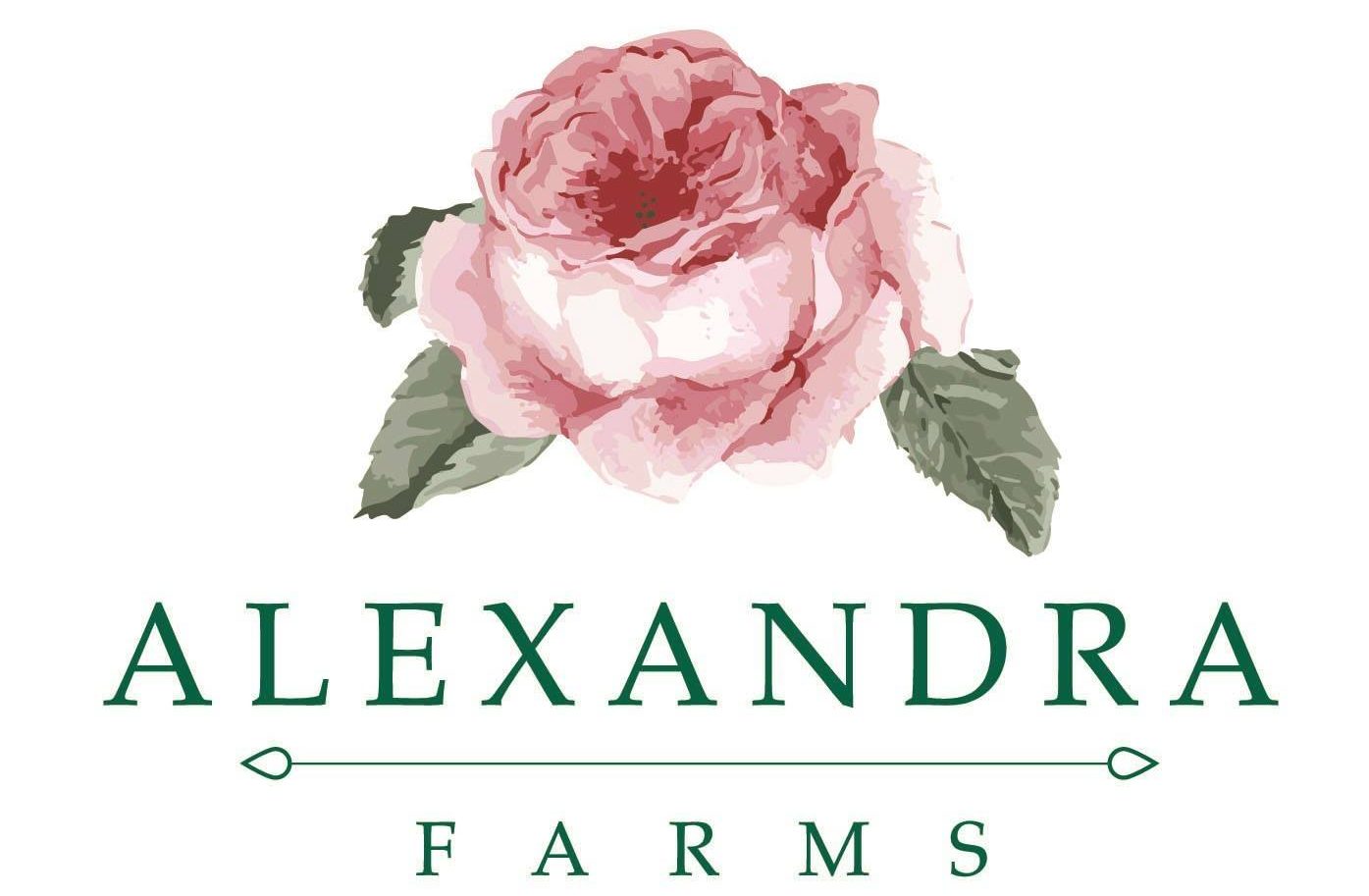 The Friends of CAFA category winner will receive 250 ($1000 value) Alexandra Farms Garden Roses!
---
---

The Friends's of CAFA 1st place winner will receive a complimentary yearly auction seat ($800 value), 2nd and 3rd place winners will receive a virtual buyer seat ($300 value) from the Ontario Flower Growers! If you don't live in the Greater Toronto Area your prize can be gifted to someone who does.
---
---

Winners in all categories receive discounts on their first order with Fair Trade Floral! 1st - 20% off, 2nd - 15% off, 3rd - 10% off. Conditions apply.
---
---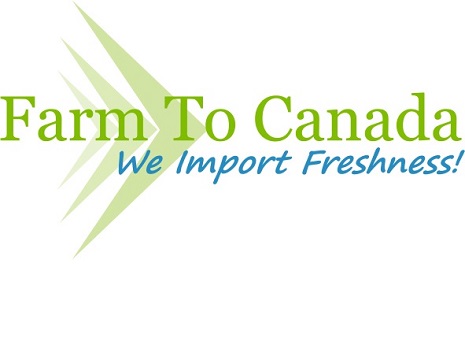 Receive up to $200.00 worth of free floral product to use for your competition design from Farm to Canada! Contact Darren Russell to learn more. (Customer/participant must be a current weekly FTC customer and in good credit standing)
---
---