The Canadian Academy of Floral Art is excited to announce our new Membership Level! Sign up and purchase your Friends of CAFA Membership below.
Become a full CAFA Member through our 2 step testing process and set yourself on the path to take your floral design career to the next level! Details below.
Friends of CAFA Membership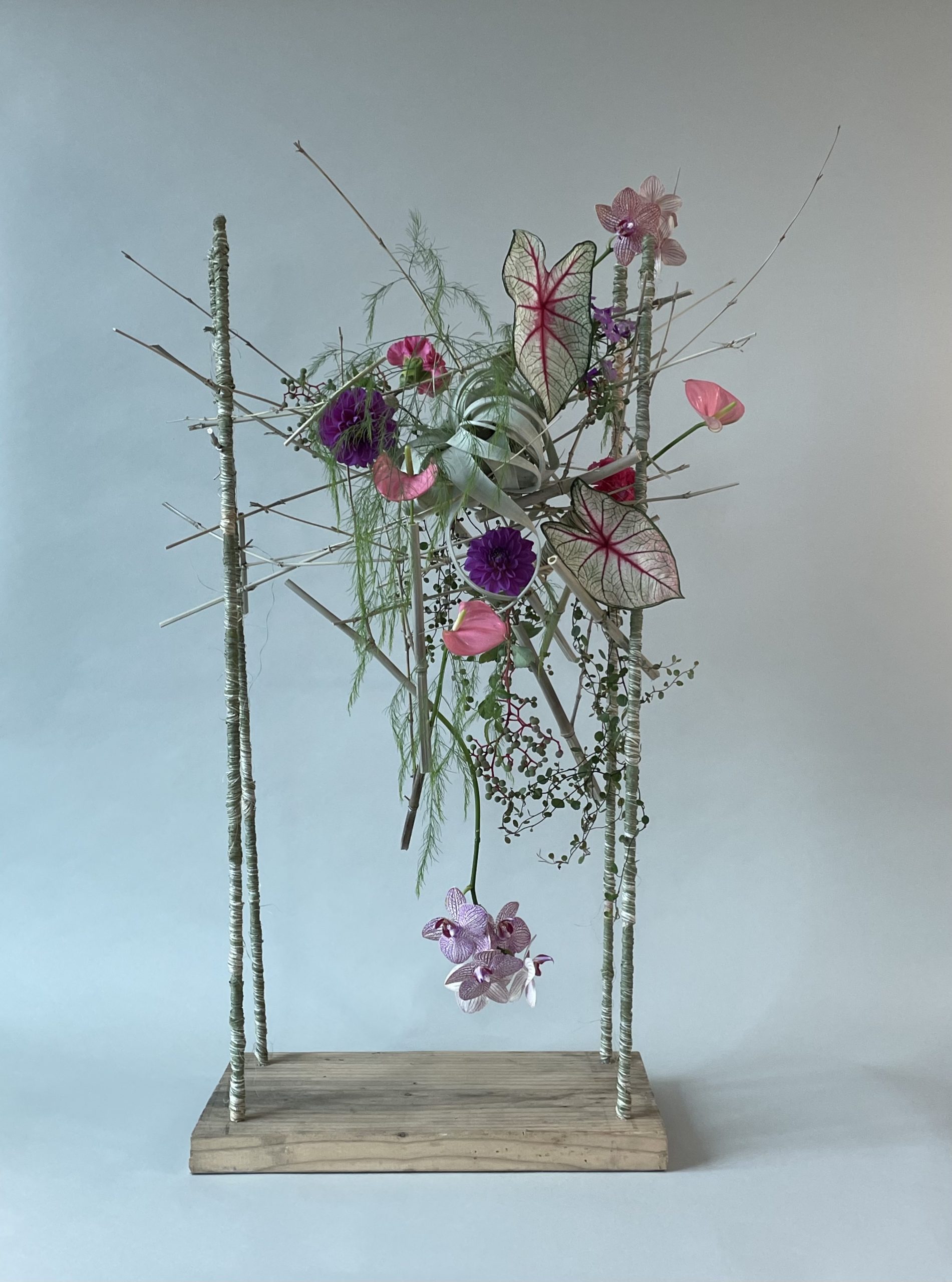 Suspended Florals - Keith Stanley
The Friends of CAFA Membership is our new introductory membership level. We're inviting all Florists, Floral Designers, and Floral Artists to come join us today. If you want to be a part of CAFA but full membership isn't for you right now, sign up to become a Friend of the Canadian Academy of Floral Art.
Become a part of a group of Floral Artists who love to their share floral art skills, ideas, creativity and the passion for flowers! This is the perfect first step to full membership.
Purchase Friend of CAFA Membership Here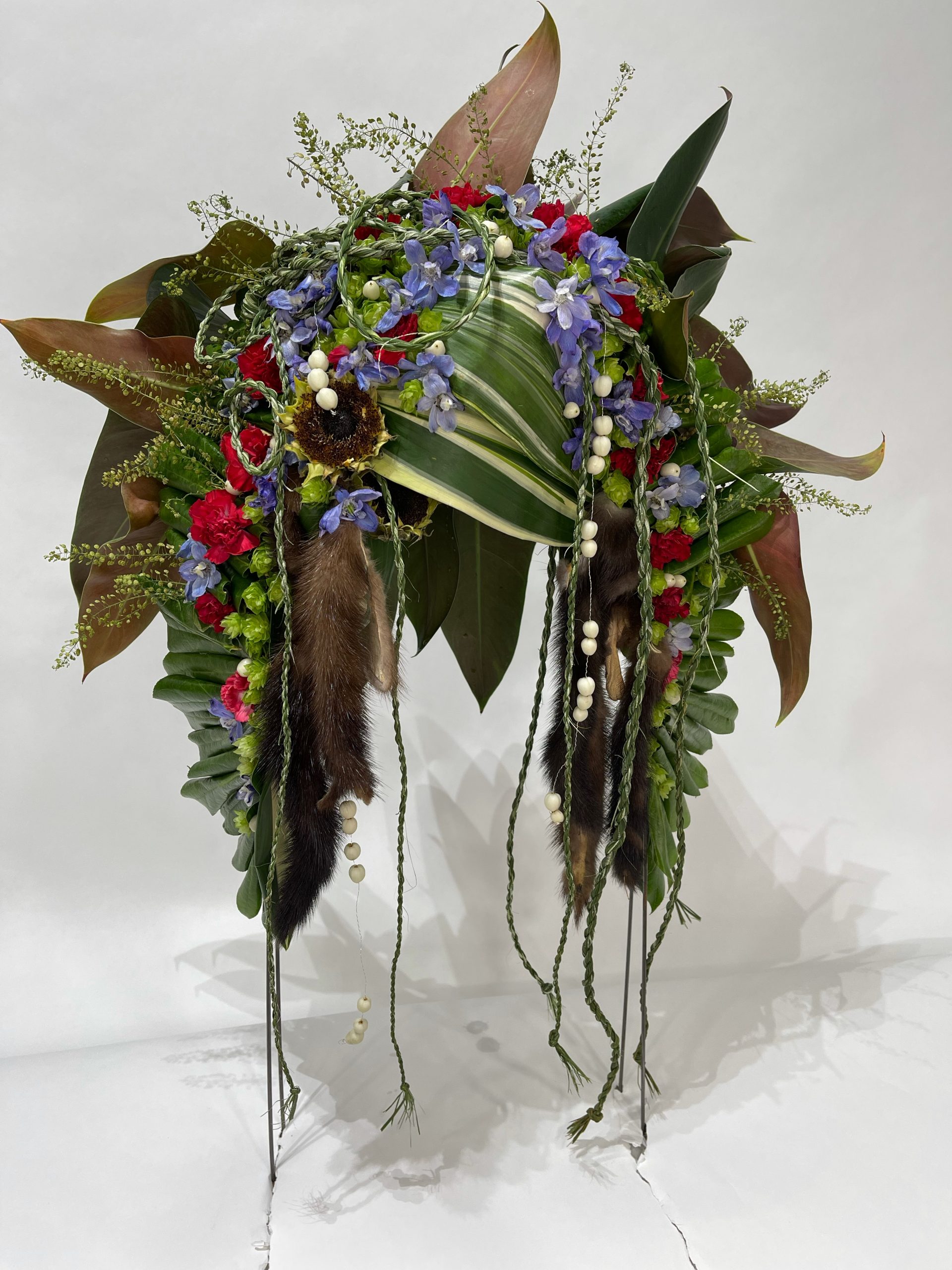 Profonde Nature - Johanne Martel
The Canadian Academy of Floral Art recognizes floral design as an art form and honours those with the ability to take their skill and creativity a level beyond that of the everyday, and transform the ordinary into the extraordinary.
Full membership in the Canadian Academy of Floral Art is obtained through a two-step process. The steps include the successful completion of the Introduction to Membership component(Step 1), followed by the On-Site Examination component(Step 2) that serves to evaluate and test the applicant's artistic floral design abilities. A screening committee chosen by the Academy reviews each applicant to determine if the applicant's floral art knowledge and abilities are at the level to allow the applicant to become a full CAFA Member.
STEP ONE - Questionnaire and Sample
The Introduction to Membership  consists of answering a questionnaire based on the basic Elements & Principles of Design. The candidate must also submit a sample of a creative floral design, which they feel expresses their artistry. The one design should be photographed from various angles (no fewer than 5 photographs) in order for the Judges to clearly see and assess the work. There is no restriction or theme to the design photo component ~ just that the candidate feels that the design best shows his or her creativity. Phase 1 full submission by June 30, 2022 and phase 2 will be held on October 2, 2022.
The Step One package must be purchased ($195) and submitted back to CAFA on or before June 30th, 2022  with the completed questionnaire and the photographs.
Upon successful completion and passing of the Step One component, the candidate will receive by mail and/or e-mail, by July 31st, 2022, a letter from the President notifying them of successful completion. This allows them a period of two years to complete Step 2, being the On-Site Examination component.
Please note that only the official Introduction to Membership package will be assessed at this time. Once payment ($195) is received, you will be able to download the questionnaire and the information you will need to complete Step One.
Questions on Step One? Contact: floralart@canadianacademyoffloralart.ca.
Purchase Step 1 to Full Membership Here
STEP TWO - On-Site Evaluation Component
Successful candidates of Step One will be invited to participate in the Step Two evaluation, which is a hands-on examination, comprising of 5 designs, which are all "surprise packages."
Successful candidates of Step 1 must sign up with payment on or before August 31st, 2022. The on-site Examination component will held October 2nd 2022. It usually takes place in or around the Toronto Area. CAFA would travel across Canada for Step 2 evaluations if we receive 5 or more applicants concentrated in another  region of the country. Purchase of Step Two examination is a non-refundable/non-taxed fee of $950.
This On-Site Examination will consist of five categories to include:
1.  Holiday
2.  Party
3.  Bridal
4.  Body Flowers
5.  Expression of Sympathy
Approximately one month prior to the on-site Examination, each participant will receive via mail and/or email, the specifics and description of each category. Participants will also be notified of the tools that will be permitted.
** No other items other than those listed will be permitted for use in the examination. Failure to comply will result in disqualification.
The Examination will commence promptly at 10 am local time and must be completed by 2 pm, a total of four (4) hours.
At exactly 9 am, each participant is permitted to view all of the supplied materials, take notice of the supplied containers, organize the materials, prepare containers (foaming), and organize the fresh materials. No cutting of fresh materials is permitted, with the exception of the body flowers category.

Please note that there are no size or value restrictions in any category, however, the judges will evaluate the design predominately on the fresh material used, rather than the permitted items or props, which are there to be used only as a complementary component to the fresh material.
The designs are judged by a minimum of 3 qualified examiners who are CAFA members. If the Candidate reaches an averaged score from all judges of at least 70%, a pass is awarded. If a combined average of 350 marks can be achieved with no one design falling below 65%, the candidate is awarded a full pass and will be inducted at a later date. If  two designs fall below 65%, the candidate is invited to participate in the examination the following year for just the failed categories, at the discretion of the President. The cost of re-examination of the failed categories (maximum of 2) will be $195 each.
Questions on Step Two? Email us: floralart@canadianacademyoffloralart.ca.
All successful applicants become members of the Canadian Academy of Floral Art and may proudly add the CAFA designation to their name.
Accredited members of the Canadian Academy of Floral Art pay annual dues of $135.00.
Membership is from September 1 - August 31 of each year.